The first Autonomous Tech Conference took place on Oct 21 – Nov 1, 2018 at Tel Aviv Convention Center.
Benny Daniel spoke at a conference on "Global Trends and Opportunities in Autonomous Driving".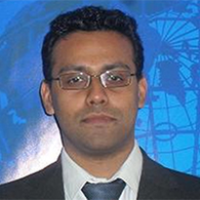 Bio:
Benny Daniel, Vice President – Consulting with Frost & Sullivan's Mobility practice, brings with him over 10 years of automotive consulting expertise, with particular expertise covering – R&D Benchmarking; Competitive intelligence and benchmarking; Market Entry and Route to Market Strategy for Glass Manufacturers in Autonomous World; New business model formulation and growth implementation strategy and Pre-due diligence evaluation.
Regarded as a domain expert in the electric vehicle market, and automotive R&D benchmarking at a global level, his business model on E-Mobility is globally used by several leading OEMs and utilities.
Benny, a recipient of the Best Consultant of the Year Award for four consecutive years (2009-2012), is known for his ability to understand client requirements and work as an engagement leader and has been the key speaker at several Electric Vehicles and Automotive theme based symposiums.
Legal Disclaimer:
You understand that when using the Site you may be exposed to content from a variety of sources, and that SagivTech is not responsible for the accuracy, usefulness, safety or intellectual property rights of, or relating to, such content and that such content does not express SagivTech's opinion or endorsement of any subject matter and should not be relied upon as such. SagivTech and its affiliates accept no responsibility for any consequences whatsoever arising from use of such content. You acknowledge that any use of the content is at your own risk.