The first Autonomous Tech Conference took place on Oct 21 – Nov 1, 2018 at Tel Aviv Convention Center.
Amit Benjamin spoke at a conference on "One Sensor To Rule Them All – Texas Instruments Imaging Radar".
Abstract: 
This presentation describes the current ADAS/AV sensing technology market, survey the advantages and disadvantages of each sensor type in light of few of the accidents which recently occurred, and then introduce the Imaging Radar sensor, a new sensor technology, that we believe will be a must have sensor in level 3, 4 & 5 AV.
In the 2nd part of the presentation, we will go deeper and explain how cascade multiple TI single chip radars to a high performance radar sensor. The cascade radar system can support both MIMO and TX beam forming modes for high angle resolution and long detection range. The high accuracy phase shifter enables actively beam steering towards desired angle of interest. Some field test results are presented based on TI 4-chip cascade evaluation board to demonstrate the achieved performance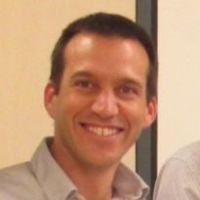 Bio:
Amit Benjamin is a Product manager director from Texas Instruments,  leading the mmWave RFCMOS  Radar sensor product definition and key customers engagements in the Automotive ADAS market. Professional experience also includes roles in system engineering and Sales management
Legal Disclaimer:
You understand that when using the Site you may be exposed to content from a variety of sources, and that SagivTech is not responsible for the accuracy, usefulness, safety or intellectual property rights of, or relating to, such content and that such content does not express SagivTech's opinion or endorsement of any subject matter and should not be relied upon as such. SagivTech and its affiliates accept no responsibility for any consequences whatsoever arising from use of such content. You acknowledge that any use of the content is at your own risk.