The first Autonomous Tech Conference took place on Oct 21 – Nov 1, 2018 at Tel Aviv Convention Center.
Kobi Marenko spoke at a conference on "Staying Ahead of the Curve: Radar and the Future of Autonomous Driving".
Abstract:
The autonomous driving industry requires a sensor that performs at real time in all lighting and weather conditions. In addition, in a world where autonomous cars may drive one towards the other on highways at high speeds, the sensor must be able to "see" them coming from over 300 meters away, track velocity, and detect distance. In this presentation, Kobi Marenko explained why Imaging Radar is the only technology that can overcome these challenges, and discussed what role Radar will have in an autonomously driven future.
Kobi focused on how to increase public confidence in the autonomous market, while pushing the industry to develop further. He specifically discussed the challenges that need to be addressed to achieve a next generation of Radars, such as sensing the road with both an ultra-high resolution and a wide field of view, resolving ambiguities, achieving low false alarm rates, coping with mutual radar interference, while keeping prices low and reliability high.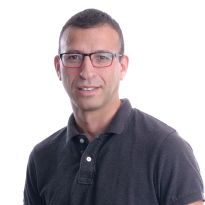 Bio:
Kobi is a successful entrepreneur with over 15 years of experience in leading technology and media startups from seed stage to acquisition. Prior to founding Arbe Robotics, Kobi was the Founder and President of Taptica, a mobile DSP acquired by Marimedia, and Founder and CEO of Logia, a mobile content platform acquired by Mandalay Digital.At Arbe Robotics, Kobi and the team work toward making autonomous driving a reality, developing their proprietary imaging radar to provide real-time 4D mapping in high resolution. 

As the winner of the "Most Innovative ADAS Technology" award from Tech.AD as well as the TechCrunch Disrupt Tel Aviv Contest, Arbe Robotics continues to innovate and be at the top of the real time 4D mapping game.
Legal Disclaimer:
You understand that when using the Site you may be exposed to content from a variety of sources, and that SagivTech is not responsible for the accuracy, usefulness, safety or intellectual property rights of, or relating to, such content and that such content does not express SagivTech's opinion or endorsement of any subject matter and should not be relied upon as such. SagivTech and its affiliates accept no responsibility for any consequences whatsoever arising from use of such content. You acknowledge that any use of the content is at your own risk.