The first Autonomous Tech Conference took place on Oct 21 – Nov 1, 2018 at Tel Aviv Convention Center.
Danny Shapiro spoke at a conference on "AI in the Driver's Seat".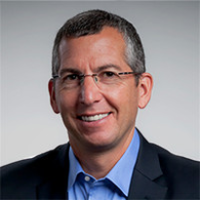 Bio:
Danny Shapiro is Senior Director of Automotive at NVIDIA, focusing on artificial intelligence (AI) solutions for the development and deployment of safe self-driving cars, trucks and shuttles. The NVIDIA automotive team is engaged with over 370 car and truck makers, tier 1 suppliers, HD mapping companies, sensor companies and startup companies that are all using the company's DRIVE hardware and software platform for autonomous vehicle development and deployment.
Danny serves on the advisory boards of the Los Angeles Auto Show, the Connected Car Council and Udacity. He holds a Bachelor of Science in electrical engineering and computer science from Princeton University and an MBA from the Haas School of Business at UC Berkeley. Danny lives in Northern California where his home solar system charges his electric, AI self-driving car.
Legal Disclaimer:
You understand that when using the Site you may be exposed to content from a variety of sources, and that SagivTech is not responsible for the accuracy, usefulness, safety or intellectual property rights of, or relating to, such content and that such content does not express SagivTech's opinion or endorsement of any subject matter and should not be relied upon as such. SagivTech and its affiliates accept no responsibility for any consequences whatsoever arising from use of such content. You acknowledge that any use of the content is at your own risk.