The annual Israel Machine Vision Conference (IMVC) took place on March 6, 2018 at David InterContinental Tel Aviv.
Dr. Dan Levi spoke at a conference on "Training Models for Road Scene Understanding with Automated Ground Truth".
Abstract:
Collecting and labeling training data for vision-based road scene understanding is a major challenge. The most prominent approach is to use manual labeling, though it is clear that scalability of this approach is limited. More scalable alternatives are simulated data and cross-sensor label transfer. In this talk I will present automatically generated ground truth using one or more sensors, primarily dense Lidar. Specifically, I will present the benefits and challenges of this approach for road scene understanding tasks, including general and category-based obstacle detection, free space and curb detection.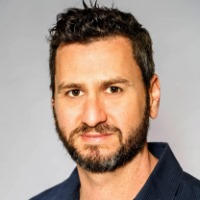 Bio:
Dr. Dan Levi received his B.Sc. degree (with honor) in mathematics and computer science from the Tel-Aviv University, in 2000, and the M.Sc. and PhD degrees in applied mathematics and computer science at the Weizmann Institute, in 2004 and 2009 respectively. In the Weizmann Institute Dr. Levi conducted research in human and computer vision under the supervision of Professor Shimon Ullman. Since 2007 Dr. Levi has been conducting industrial computer vision research and development at several companies including General Motors and Elbit Systems, Israel.
Legal Disclaimer:
You understand that when using the Site you may be exposed to content from a variety of sources, and that SagivTech is not responsible for the accuracy, usefulness, safety or intellectual property rights of, or relating to, such content and that such content does not express SagivTech's opinion or endorsement of any subject matter and should not be relied upon as such. SagivTech and its affiliates accept no responsibility for any consequences whatsoever arising from use of such content. You acknowledge that any use of the content is at your own risk.