The annual Israel Machine Vision Conference (IMVC) took place on March 6, 2018 at David InterContinental Tel Aviv.
Dr. Hua Xian-Sheng spoke at a conference on "The City Brain".
Abstract:
A city is an aggregate of a huge amount of heterogeneous data. However, extracting meaningful values from that data remains challenging. City Brain is an end-to-end system whose goal is to glean irreplaceable values from big-city data, specifically videos, with the assistance of rapidly evolving AI technologies and fast-growing computing capacity. From cognition to optimization, to decision-making, from search to prediction and ultimately, to intervention, City Brain improves the way we manage the city, as well as the way we live in it. In this talk, we will introduce what we can do to further this goal and make it a reality, step by step.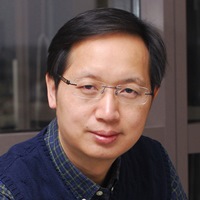 Bio:
Dr. Xian-Sheng Hua is now a Distinguished Engineer/VP of Alibaba DAMO Academy, leading the visual computing team. Dr. Hua is an IEEE Fellow, ACM Distinguished Scientist, and MIT TR35 Young Innovator Award Recipient. The team he is leading is focused on visual intelligence on the cloud, which includes but is not limited to: large scale image and video analysis, recognition, search, and reconstruction, and related cloud-based applications such as health care, transportation, communication, education, sports, entertainment, etc.
He has authored or coauthored more than 200 research papers and has filed more than 90 patents. He served as a Program Co-Chair for IEEE ICME 2013, ACM Multimedia 2012, and IEEE ICME 2012, and will be serving as general co-chair of ACM Multimedia 2020.
Legal Disclaimer:
You understand that when using the Site you may be exposed to content from a variety of sources, and that SagivTech is not responsible for the accuracy, usefulness, safety or intellectual property rights of, or relating to, such content and that such content does not express SagivTech's opinion or endorsement of any subject matter and should not be relied upon as such. SagivTech and its affiliates accept no responsibility for any consequences whatsoever arising from use of such content. You acknowledge that any use of the content is at your own risk.