The annual Israel Machine Vision Conference (IMVC) took place on March 6, 2018 at David InterContinental Tel Aviv.
Dr. Moti Freiman spoke at a conference on "The Invisible Becomes Quantifiable in Coronary Computed Tomography Angiography Exams with CT-FFR".
Abstract:
Coronary artery disease (CAD) is the most common cause of death globally. Coronary computed tomography angiography (CCTA) is a non-invasive technique commonly used to rule out CAD due to its high negative predictive value. However, CCTA provides mainly an anatomical characterization of CAD rather than assessing its clinical significance resulting in unnecessary invasive cardiac catheterizations. We present the CT-FFR application which enables an on-site assessment of the clinical relevance of CAD from CCTA exam by combining automatic machine-learning based coronary tree modeling and advanced real-time flow simulation. On-site CT-FFR has the potential to reduce the amount of unnecessary invasive cardiac catheterizations and subsequently involved risk and hospitalization in patients with suspected coronary artery disease.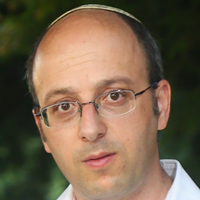 Bio:
Moti Freiman is a staff research scientist at Philips Healthcare where he is developing advanced algorithms with the aim of improving the capacity of medical imaging devices to provide clinically meaningful information by leveraging machine learning, computer vision and image processing algorithms.
Prior to Philips, Dr. Freiman was an Instructor in Radiology at Harvard Medical School where he developed advanced algorithms for quantitative analysis of diffusion-weighted MRI data.
Dr. Freiman is the recipient of an NIH R01 research grant and the 2012 Crohn's and Colitis foundation of America research fellow award. He is the author and co-author of more than 40 journal and full-length conference papers and holds several patents and patent applications.
Legal Disclaimer:
You understand that when using the Site you may be exposed to content from a variety of sources, and that SagivTech is not responsible for the accuracy, usefulness, safety or intellectual property rights of, or relating to, such content and that such content does not express SagivTech's opinion or endorsement of any subject matter and should not be relied upon as such. SagivTech and its affiliates accept no responsibility for any consequences whatsoever arising from use of such content. You acknowledge that any use of the content is at your own risk.