The annual Israel Machine Vision Conference (IMVC) took place on March 6, 2018 at David InterContinental Tel Aviv.
Elad Hoffer spoke at a conference on "Rethinking Common Practices in Deep Learning".
Abstract:
We will examine and shed new light on several common practices and beliefs in Deep Learning: the effect of batch size on generalization, the use of early-stopping and the role of the final classifier in convolutional networks. Both theoretical and empirical arguments will be used to show that current methods and understanding may prove misguided.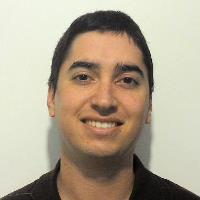 Bio:
Elad Hoffer is a PhD candidate at Technion Institute of Technology. His research is focused on Deep Learning of representations. Elad holds B.Sc. and Master degrees in Electrical Engineering from the Technion.
Legal Disclaimer:
You understand that when using the Site you may be exposed to content from a variety of sources, and that SagivTech is not responsible for the accuracy, usefulness, safety or intellectual property rights of, or relating to, such content and that such content does not express SagivTech's opinion or endorsement of any subject matter and should not be relied upon as such. SagivTech and its affiliates accept no responsibility for any consequences whatsoever arising from use of such content. You acknowledge that any use of the content is at your own risk.