The annual Israel Machine Vision Conference (IMVC) took place on March 6, 2018 at David InterContinental Tel Aviv.
Prof. Avinatan Hassidim spoke at a conference on "Machine Perception in Google".
Abstract:
The talk will have two parts. In the first, we will give a bird eye's overview of some of Google's latest accomplishments in Machine Perception. Then, we will focus on the Israeli group, and discuss the relation between audio and video.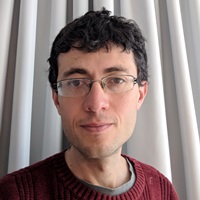 Bio:
Professor Avinatan Hassidim is a Talpiot Alumni, with over 15 years of research experience. After graduating from the Hebrew university and a postdoc at MIT he joined the faculty of Bar Ilan University, where his works were used to design the Israeli medical internship lottery, and the Israeli matching system for admittance to psychology. He now leads Google Research in Israel.
Avinatan received numerous prizes, including the Israeli chief of staff award for excellent officer, winner of MIT 100K mobile track, runner up for best paper award in INFOCOM 2012 and 2013, and best paper award in SIGMETRICS 2011.
Legal Disclaimer:
You understand that when using the Site you may be exposed to content from a variety of sources, and that SagivTech is not responsible for the accuracy, usefulness, safety or intellectual property rights of, or relating to, such content and that such content does not express SagivTech's opinion or endorsement of any subject matter and should not be relied upon as such. SagivTech and its affiliates accept no responsibility for any consequences whatsoever arising from use of such content. You acknowledge that any use of the content is at your own risk.