The annual Israel Machine Vision Conference (IMVC) took place on March 28, 2017 at David InterContinental Tel Aviv.
Dr. Aya Soffer spoke at a conference on "Teaching Watson to See".
Abstract:
IBM Watson tantalized the world when it beat two grand master champions at the game of Jeopardy in 2011. At the time, Watson was able to understand natural language and answer sophisticated trivia questions. Watson has since been deployed in numerous commercial applications including the Healthcare, Education, Financial, and IOT domains. It has additionally been "given" additional senses including the ability to understand spoken text, speak, and see. In this talk I will focus on Watson's seeing technologies. In particular I will highlight the capabilities in the area of image tagging, medical imaging, security, video analytics, and augmented reality. I will describe the underlying technology as well as some of the novel use cases developed by IBM, by business partners, and other entrepreneurs.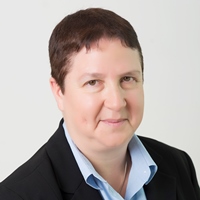 Bio:
Dr. Aya Soffer is Director of Cognitive Analytics and Solutions Research in IBM. In this role, Dr. Soffer directs the world-wide research strategy and works with IBM's product groups and customers to drive Research innovation into the Market.
Her focus is on applications and solutions leveraging Cognitive Technology that interacts naturally with people to extend what either humans or machines could do on their own.
In her 16 years at IBM Dr. Soffer has lead several strategic initiatives that resulted in both breakthrough technology and contributions to IBM products and solutions, most notably IBM Watson. These include search technology, social analytics solutions, and multimedia analytics solutions in the areas of healthcare, security, telco, and commerce.
Legal Disclaimer:
You understand that when using the Site you may be exposed to content from a variety of sources, and that SagivTech is not responsible for the accuracy, usefulness, safety or intellectual property rights of, or relating to, such content and that such content does not express SagivTech's opinion or endorsement of any subject matter and should not be relied upon as such. SagivTech and its affiliates accept no responsibility for any consequences whatsoever arising from use of such content. You acknowledge that any use of the content is at your own risk.