The annual Israel Machine Vision Conference (IMVC) took place on March 28, 2017 at David InterContinental Tel Aviv.
Ananth Kandhadai spoke at a conference on "Is Vision the New Wireless?".
Abstract:
Over the past 20 years, digital wireless communications has become an essential technology for many industries, and a primary driver for the electronics industry. Today, computer vision is showing signs of following a similar trajectory. Once used only in low-volume applications such as manufacturing inspection, vision is now becoming an essential technology for a wide range of mass-market devices, from cars to drones to mobile phones. This presentation examines the motivations for incorporating vision into diverse products, presents case studies that illuminate the current state of vision technology in high-volume products, and explores critical challenges to ubiquitous deployment of visual intelligence.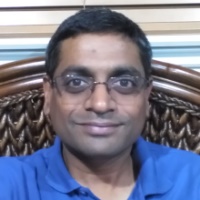 Bio:
Ananth Kandhadai is a Senior Director, Engineering in the Multimedia R&D group in Qualcomm Technologies Inc. His research interests include Speech coding and enhancement, Image processing for cameras, Model based Computer Vision, Deep Learning for object detection and tracking, Power constrained system design, and Vision hardware acceleration.
He has over two decades of experience working on speech codec standardization, camera system design, and computer vision involving fundamental research as well as commercial implementation. He currently leads Computer Vision technology development for Qualcomm's Snapdragon SoCs, including technology roadmap, use-cases, algorithms, system design, architecture, hardware, software development, and customer product delivery.
Legal Disclaimer:
You understand that when using the Site you may be exposed to content from a variety of sources, and that SagivTech is not responsible for the accuracy, usefulness, safety or intellectual property rights of, or relating to, such content and that such content does not express SagivTech's opinion or endorsement of any subject matter and should not be relied upon as such. SagivTech and its affiliates accept no responsibility for any consequences whatsoever arising from use of such content. You acknowledge that any use of the content is at your own risk.