The annual Israel Machine Vision Conference (IMVC) took place on March 28, 2017 at David InterContinental Tel Aviv.
Amit Moran spoke at a conference on "Building Perceptive Robots with Intel® Euclid™".
Abstract:
A revolution has started…
Robots are traditionally confined to factories behind steel fences for the safety of the workers around them. That is changing thanks to advanced perception capabilities, robots are now getting ready to be a part of our day to day lives.
For a researcher, joining this revolution is not a simple task. There is a steep learning curve to get into robotics. It is complicated, and it involves working with many devices and different technologies. What if creating perceptive robots would have been easy and fun? Just plug and play. What would you do?
Join us to hear more about Intel® Euclid™ – an innovative all-in-one perception device that allows beginners and professionals to use advanced vision capabilities in their robotic projects.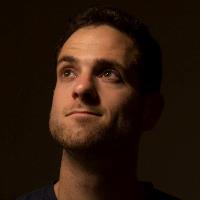 Bio:
Amit Moran is leading the Robotics Innovation team as part of the Intel's RealSense Innovation Lab in Israel. In the past 5.5 years in the Innovation Lab, Amit has lead several novel experiences and usages, leveraging from Intel's RealSense™ program;
during which he has been inventing, designing and prototyping innovative concepts for interacting with our computing devices.
Currently, Amit is leading a R&D team focused on 3D vision in robotics. Amit holds a MSc degree in Software Engineering from Institute National de Science Appliqué (INSA) de Lyon, France. He is a co-author of several patents in the perceptual computing (NUI) domain.
Legal Disclaimer:
You understand that when using the Site you may be exposed to content from a variety of sources, and that SagivTech is not responsible for the accuracy, usefulness, safety or intellectual property rights of, or relating to, such content and that such content does not express SagivTech's opinion or endorsement of any subject matter and should not be relied upon as such. SagivTech and its affiliates accept no responsibility for any consequences whatsoever arising from use of such content. You acknowledge that any use of the content is at your own risk.